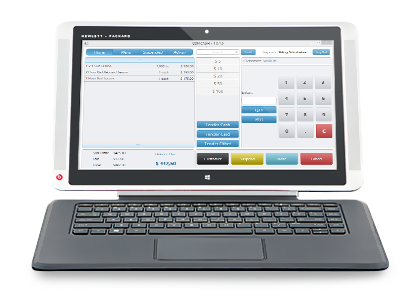 Cloud Point of Sale and mPOS
$125 per terminal per month
The modern POS application is easy to navigate and updates itself automatically with new Products or Price Changes. All POS terminals can run off-line, if necessary, and no servers are needed anywhere in your enterprise. Products can be scanned, entered by PLU with the on-screen numeric keypad, searched for, or selected from the multi-touch menu. The monthly fee includes unlimited telephone support.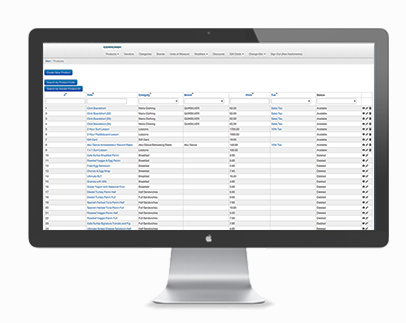 Web Administration Portal
Two (2) Web Admin Users included at no cost for each Outlet
The COMCASH Retail ERP System is designed to allow for a small headquarters team to manage a substantial retail enterprise and we provide an Admin portal to manage all aspects of your backoffice operations including inventory management, financial accounting/reporting, and and Web store fulfillment. We even offer a CRM system that includes support for telephone orders to support your Web sales, whether they be B2C or B2B. Unlimited telephone support is included.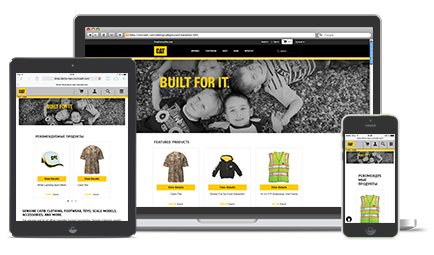 $250 per Web Store per Month
Modern retailers need a state of the art Web Store. The COMCASH Web Store is a powerful ecommerce system that is designed and configured using our built-in Web Content Management System. We can create a unique look and feel for your site while still utilizing our predefined templates. You will have a shared Product Catalog with the POS System so data is only entered once. The Web Store and POS System work together to provide your customers convenient approaches to conduct business with you, with the Web store also acting as the customer portal into the CRM portion of the ERP system. The monthly fee includes unlimited telephone support.