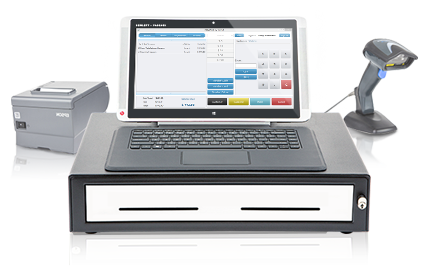 EASE OF SCANNING AND CHECKOUT
Our POS Home Page is optimized for fast checkout so minimal operations are needed to scan products and take payment. We also support more complex situations where you may need to manage customers, take multiple payments over time on held orders, or review your inventory availability across all your outlets.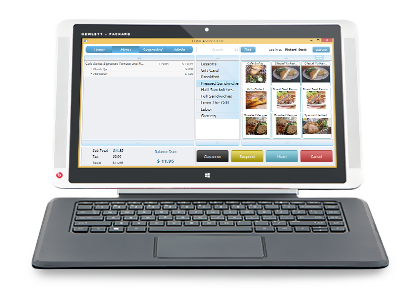 We fully utilize the touchscreen capability of the system by offering a menu to easily find and select items that are not barcoded. You can toggle between an image or text view of the menu items depending on the product, and for large menus you can use the built-in multi touch capability for scrolling across multiple pages.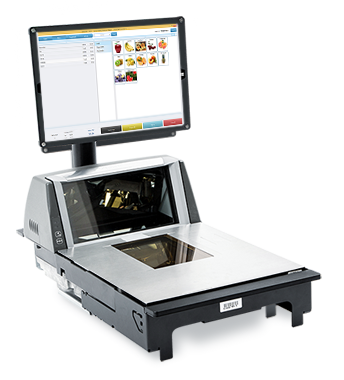 FLEXIBLE POS MOUNTING OPTIONS
You can mount the POS Tablet in interesting ways. Mount it over a scale in a grocery environment, or wall mount in a restaurant. You've got to love these new tablets!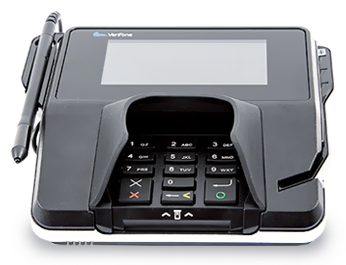 SUPPORT FOR AN ADVANCED EMV and NFC PAYMENT TERMINAL
Support for modern Payment Methods like EMV and NFC are expected by consumers. Comcash supports a modern range of Signature Capture Terminals like the Verifone MX 915 and if you don't need signature, we support lower cost terminals that still provide the EMV and NFC support.